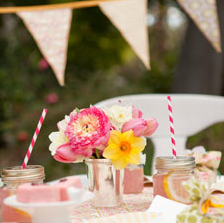 Last week I discovered the ACME Party Box website thanks to Zulily and since then, have spent so much time checking out all of their great products! They put together complete sets of party decor available together or in pieces, all with the high quality and detail of custom made decorations. Even if you are more the DIY type, it is a great source for ideas. And if you're not – it's the perfect place to purchase details that look carefully hand-picked (and hand-made). Not to mention, the products are great quality and would be the perfect candidate to become entertaining staples built to last party after party! Here are a few of my favs for the kiddos (although their ideas for the grown-ups are just as good):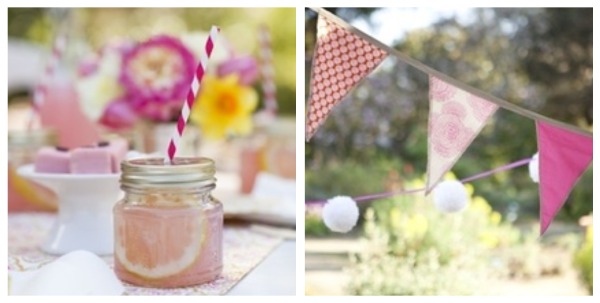 mason jar drinkware. cherry blossom bunting.

wool felt crowns. twig pencil bundles & organic seed tins. beeswax candles.
One of my favorite themes for the adults – check out ideas for a Moroccan themed bash!!!