One of my favorite boutique hotels is the Viceroy Hotel in Palm Springs, California. Since it's origin in the 1930s, Viceroy has embodied the luxury and style signature of the desert's original era of Hollywood glamour.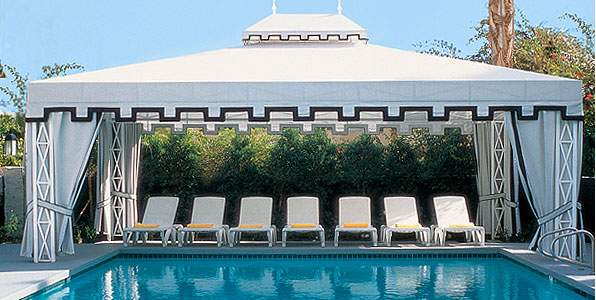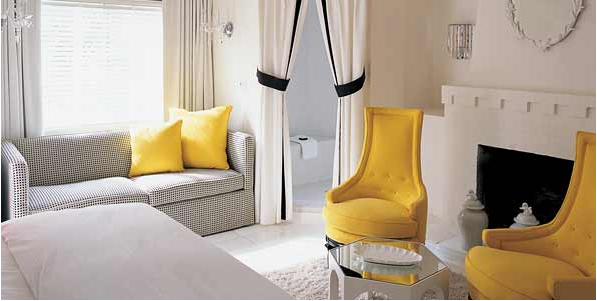 The golden era of Hollywood (of which the Viceroy is reminiscent) serves as inspiration for this week's nursery; a room fit for a tiny starlette in the making!
The basis of this room was a lot of white, accents of yellow and black, and a healthy dose of glamour. Find the pieces to create your own little slice of vintage Hollywood here:
Curtains. Tripod Lamp. Frame. Fabric (for crib bedding). Rocker. Dresser. Sheepskin Rug. Owl Lamp. Chandelier Pillow. Crib. Lucite Tray.
See here for a fabulous tutorial on DIY crib sheets!